FOTG
The first of four shows marking the gallery's first 25 years
December 2, 2017–January 7, 2018
Opening reception: Saturday December 2, 6–8 pm
violin performance by Walter Steding at 7 pm
.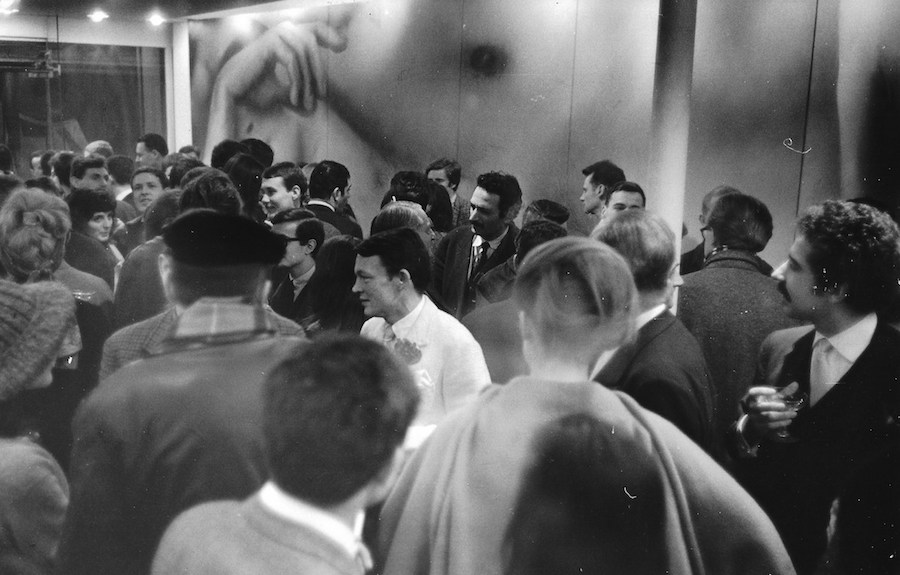 Harold Stevenson at the grand première mondiale of The New Adam, Galerie Iris Clert, Paris, 1963 (Photo by André Morain)
.
A gallery is a social organism.
The Mitchell Algus Gallery opened in November of 1992 with an exhibition of Harold Stevenson's The New Adam (1962), now in the collection of the Guggenheim Museum. FOTG is the first of four exhibtions marking the gallery's first quarter century. It will be followed by three shows, of selected abstract, representational and conceptual work, in the new year.
Joshua Abelow, Gene Beery, Dan Burkhart, Neke Carson, Mathew Cerletty, Whitney Claflin, Arthur Cohen, Colette, Magalie Comeau, Tom Evans, Scott Grodesky, Janice Guy, Matt Hoyt, Mary Jones, E'wao Kagoshima, Tillman Kaiser, Dennis Kardon, Steve Keister, Elisabeth Kley, Jill Levine, Liz & Val, Megan Marrin, Juanita McNeely, Dave Miko, Morgan O'Hara, Mark Prent, James Rauchman, David Reed, Ira Richer, Walter Robinson, Julia Rommel, Nicolas Rule, Francis Lisa Ruyter, Kerry Schuss, Stuart Servetar, Mark Sheinkman, Peter Soriano, Walter Steding, Harold Stevenson, Taro Suzuki, Betty Tompkins, John Tremblay, Kiyoshi Tsuchiya, Arturo Tulinov, Alan Turner, Jeff Way, Alexi Worth, Mie Yim and John Zinsser
and contibutuions by writers/curators
Adrian Dannatt, Lis Ivers, Bob Nickas, Jay Sanders, Stuart Servetar and Olivia Shao (contributing George Brecht)
 .
email: office@mitchellalgusgallery.com
tel: 516-639-4918
.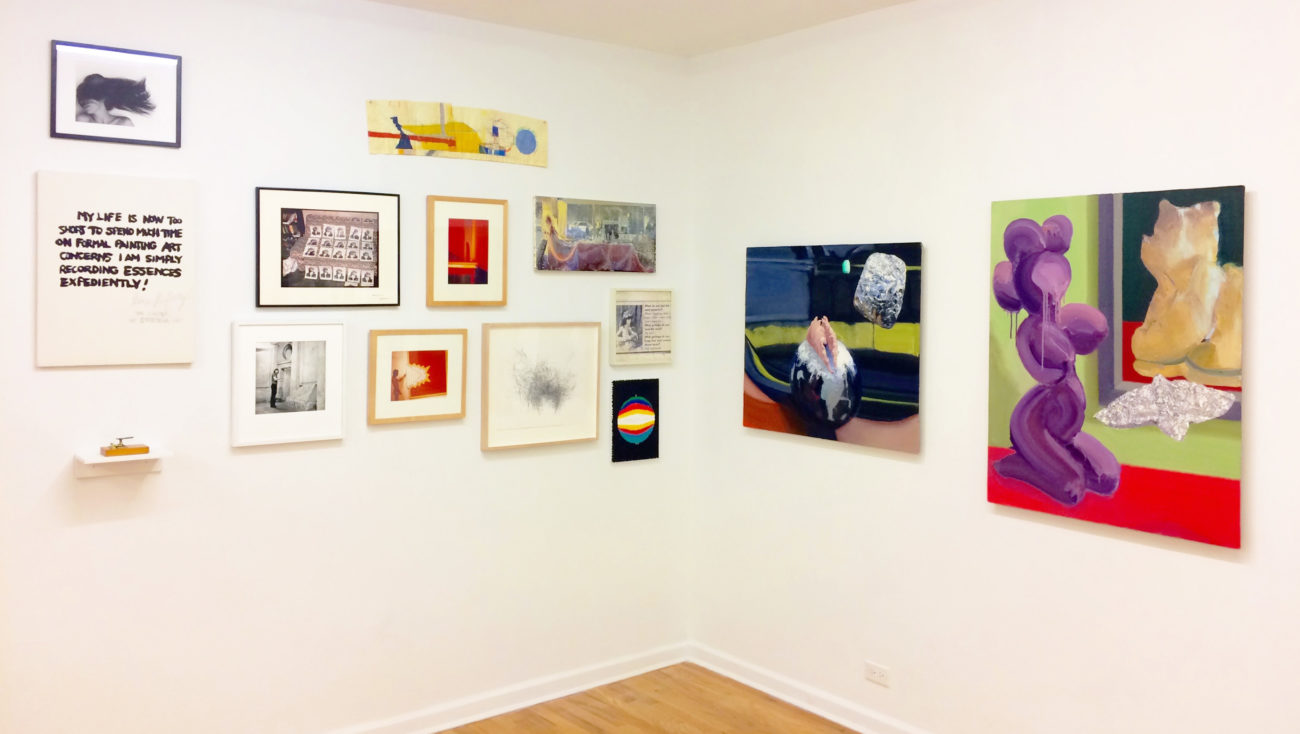 FOTG installation with Janice Guy, Gene Beery, George Brecht (contributed by Olivia Shao), Peter Soriano, Ira Richer, Arthur Cohen, Neke Carson, Colette, Morgan O'Hara, Lix & Val, Dennis Kardon
 .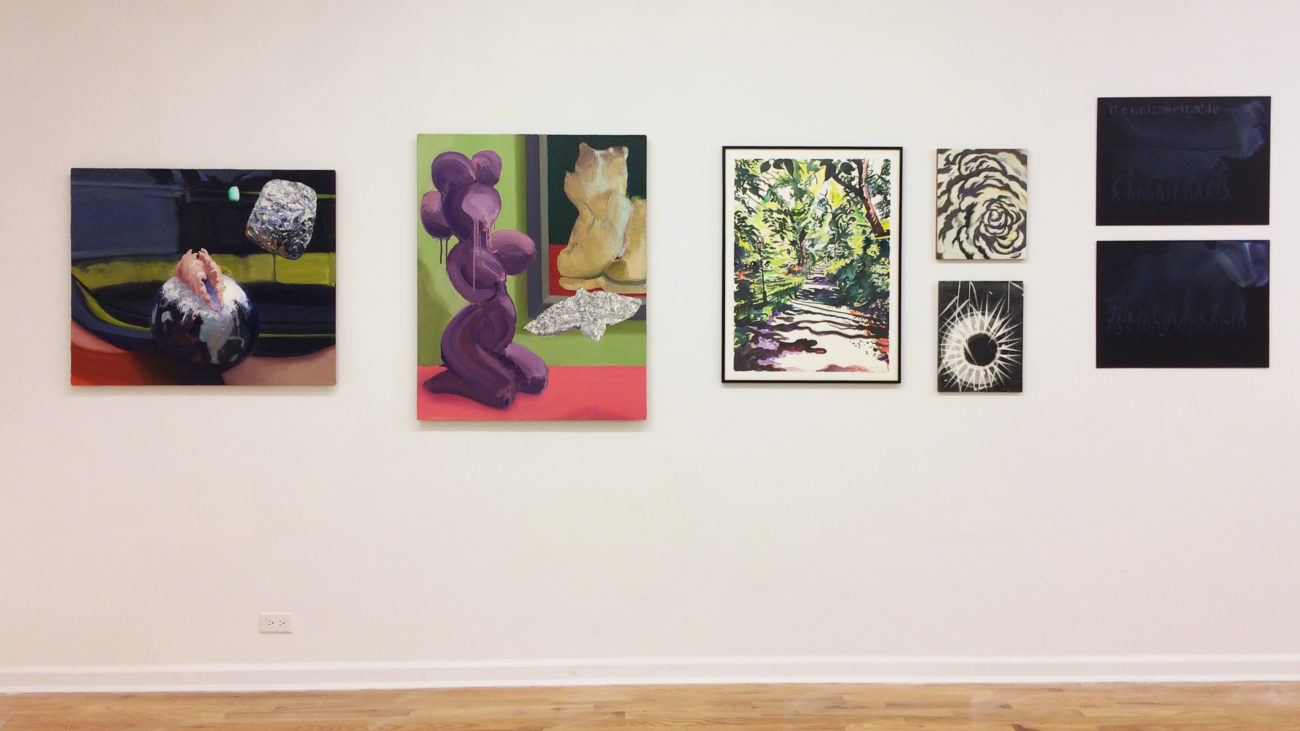 FOTG installation with Dennis Kardon, James Rauchman, Stuart Servetar, Tillman Kaiser, Nicolas Rule
 .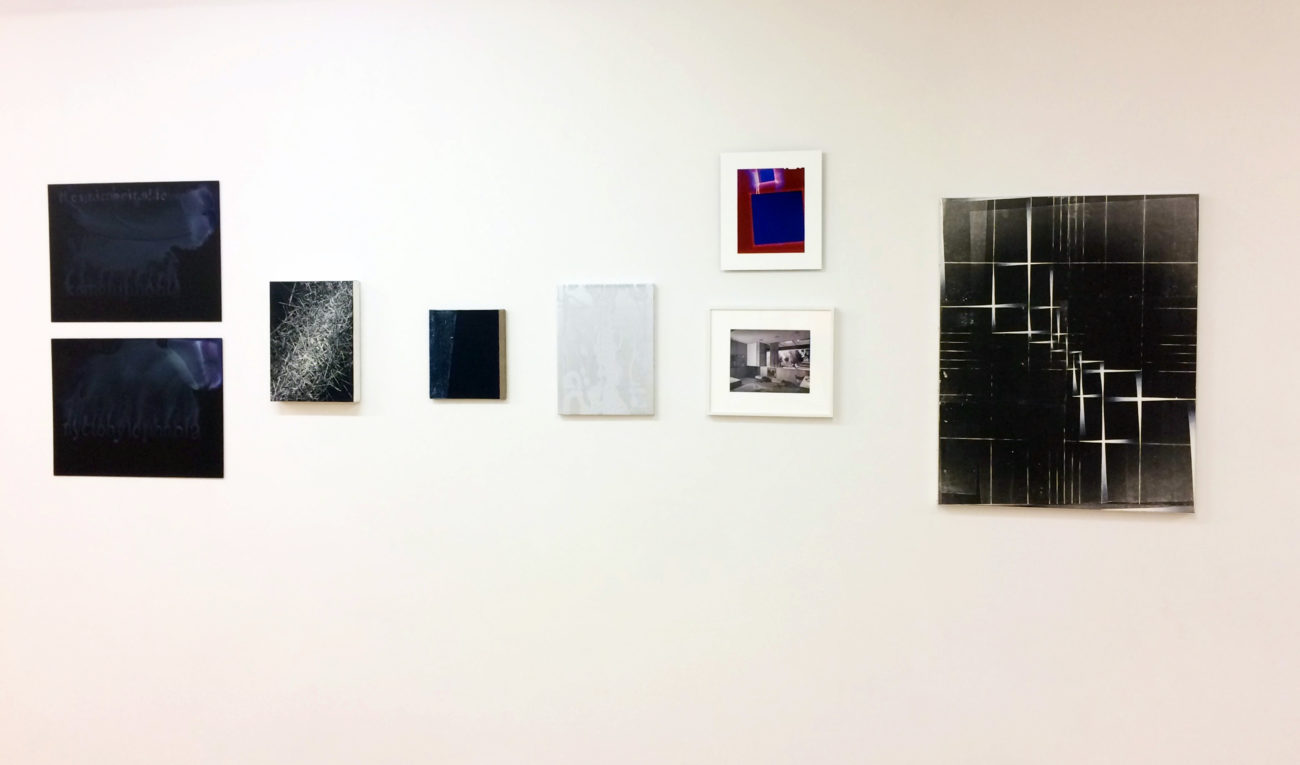 FOTG installation showing Nicolas Rule, Mark Sheinkman, Julia Rommel, John Zinsser, Kerry Schuss, David Reed, Tillman Kaiser
 .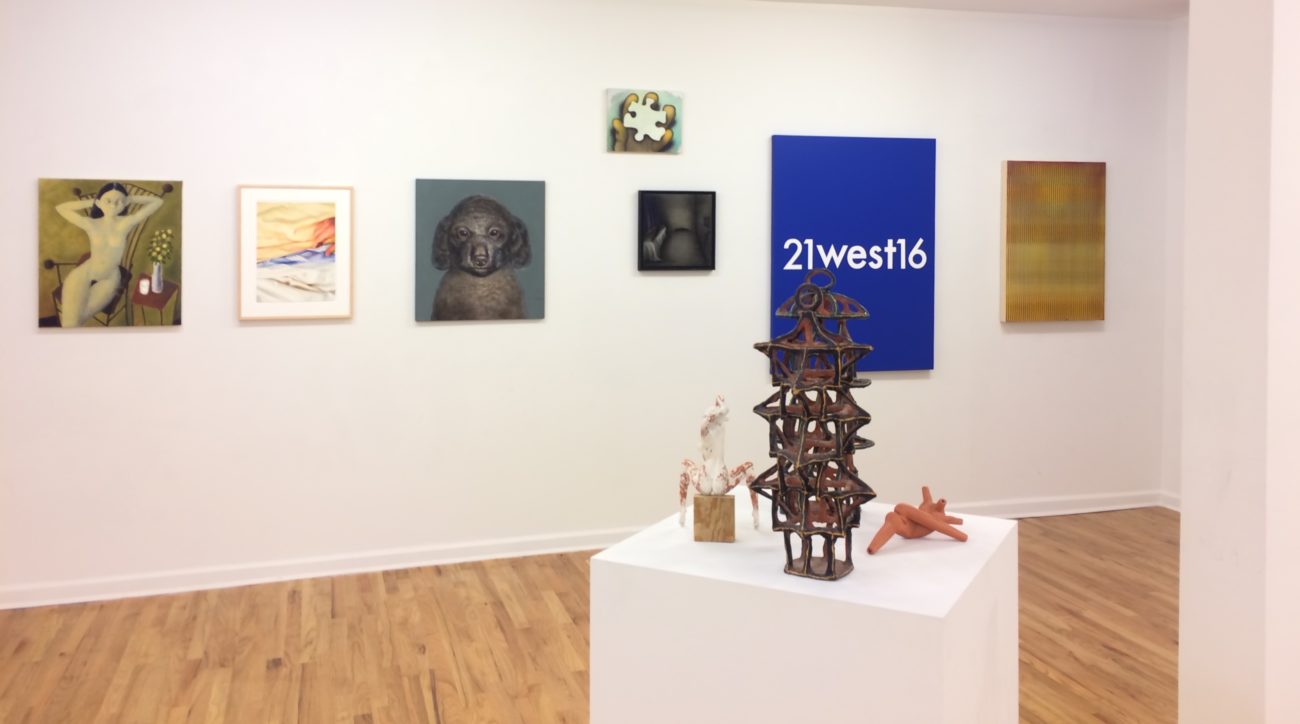 FOTG installation showing Kiyoshi Tsuchiya, Mathew Cerletty, Walter Steding, Alexi Worth, Dan Burkhart, Megan Marrin, Taro Suzuki, and Elizabeth Kley and Kiyoshi Tsuchiya on pedestal
 .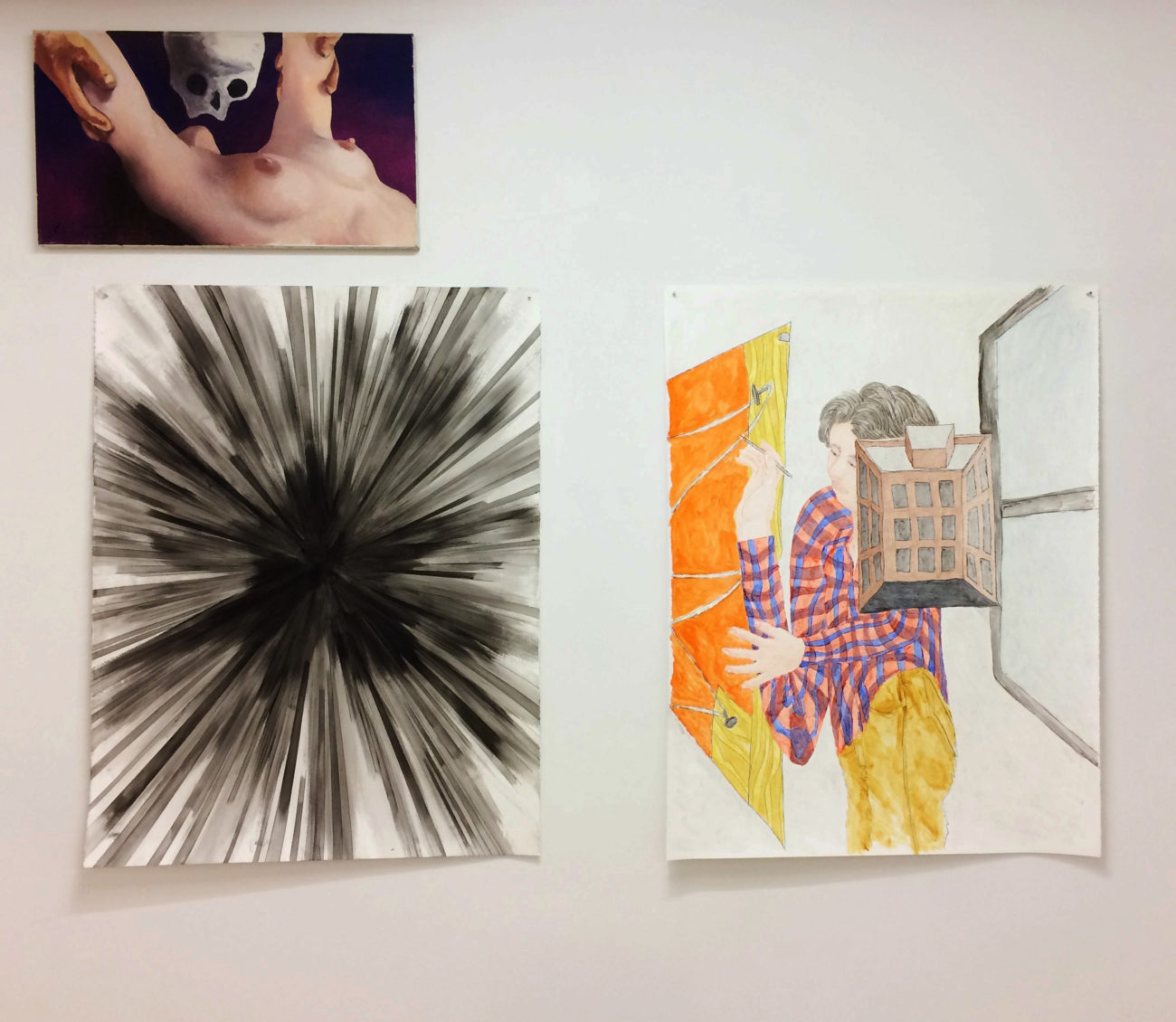 FOTG installation with Harold Stevenson and Scott Grodesky
 .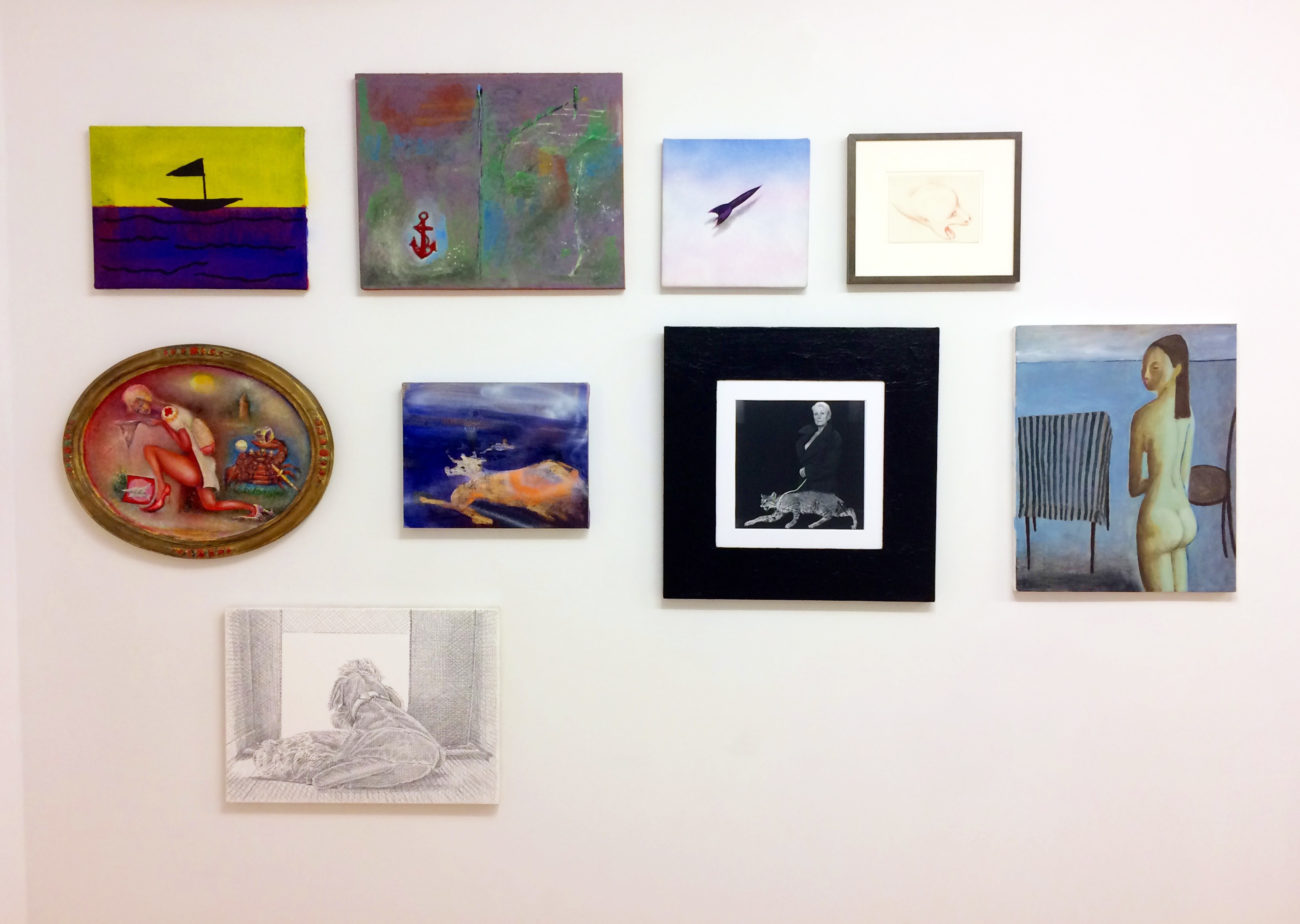 FOTG installation with Joshua Abelow, E'wao Kagoshima, Whitney Claflin, Mary Jones, Alan Turner, Walter Steding, Juanita McNeely, Arturo Tulinov and Kiyoshi Tsuchiya
 .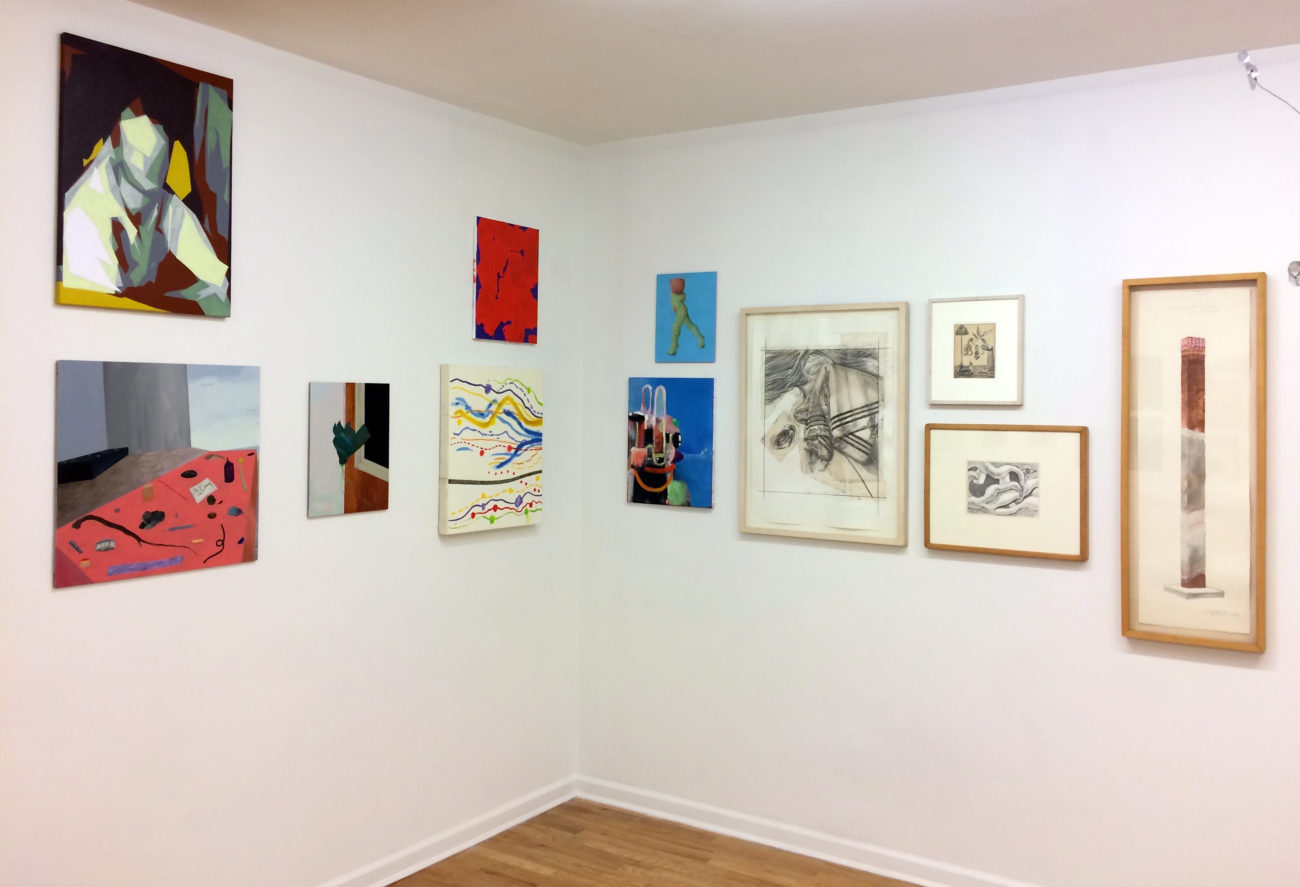 FOTG installation with Francis Lisa Ruyter, Dave Miko, John Zinsser, Mie Yim, Alan Turner, Indra Tamang, Tom Evans, Roger Welsh
 .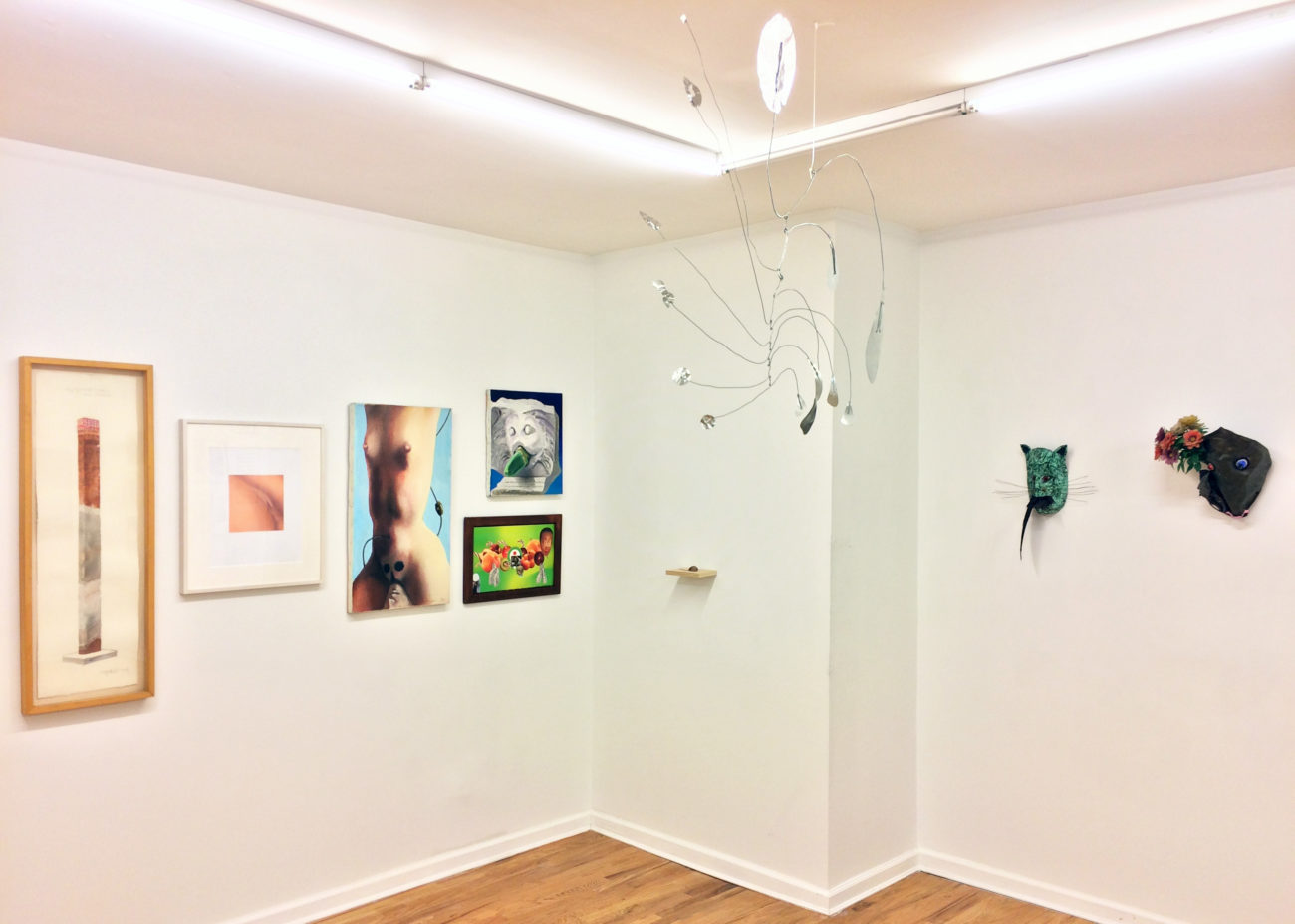 FOTG installation with Roger Welsh, Betty Tompkins, Harold Stevenson, E'wao Kagoshima, Matt Hoyt, Jeff Way and suspended model of a Calder mobile by Jay Sanders
 .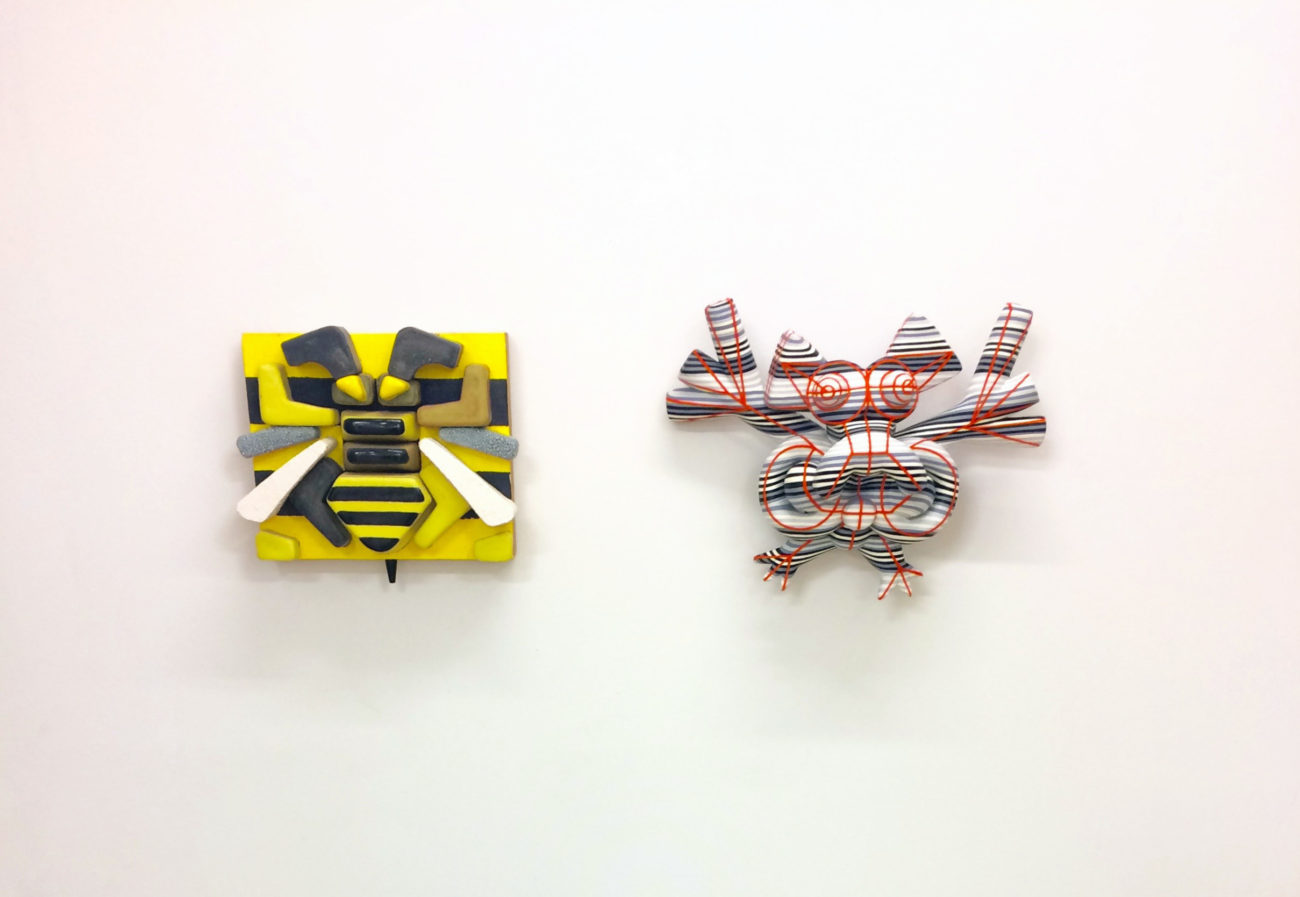 FOTG installation with Steve Keister and Jill Levine
 .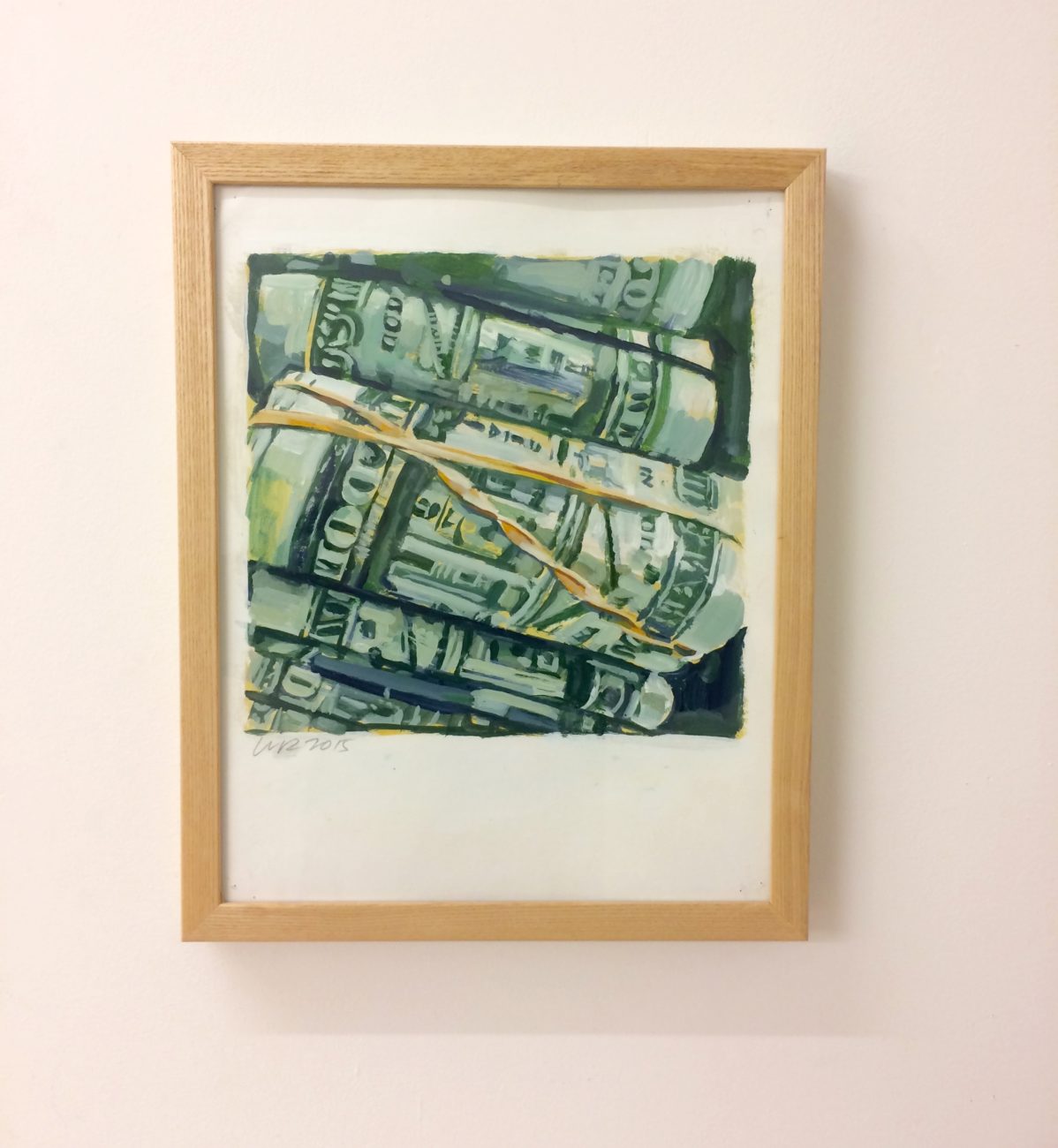 Walter Robinson
.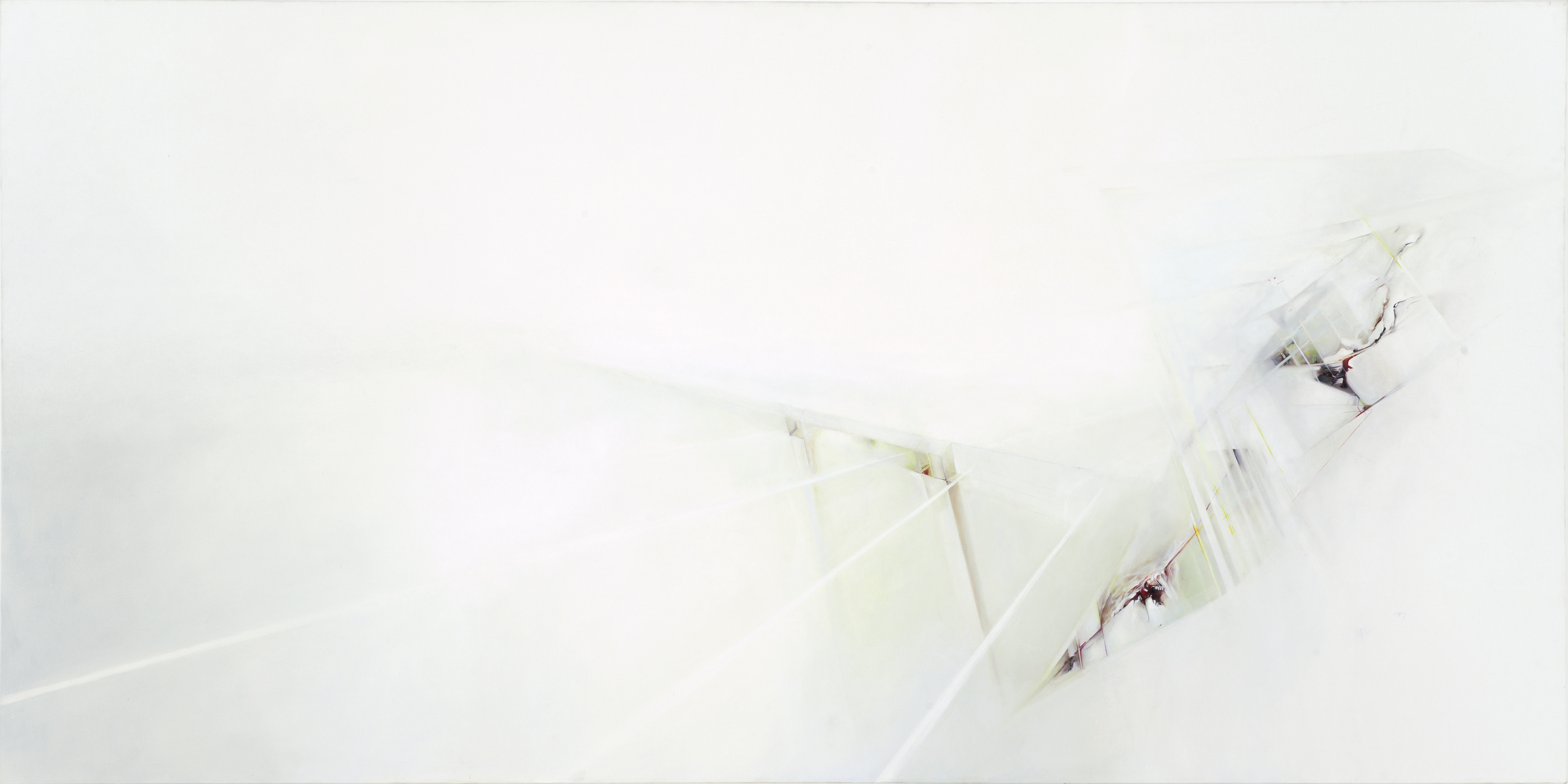 Magalie Comeau